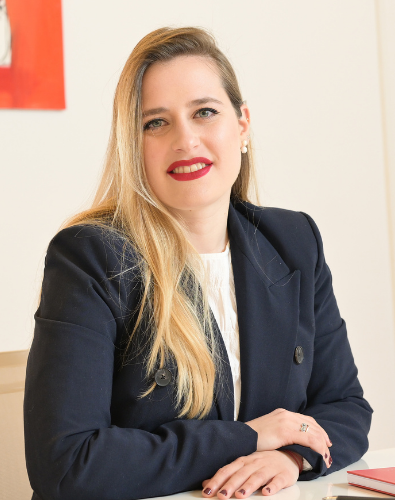 Maria Cristina joined the firm in August 2018 as an intern.
In 2019 she received her law degree from the Università commerciale Luigi Bocconi in Milan, with a thesis entitled "Artificial Intelligence and European Copyright Law: new challenges and new horizons". After graduation, she continued practicing law at Portolano Cavallo, mainly focusing on intellectual property, media law and antitrust in both in court and out-of-court matters.
During her academic career, Maria Cristina was selected to attend the Transatlantic Intellectual Property Law Summer Academy at the University School of Law (TIPSA) in Cleveland. She also received a scholarship to participate in the extracurricular course "Copyright X option" at the University Harvard School of Law and completed a study abroad at the London School of Economics.
Maria Cristina is mentioned by The Legal 500 EMEA 2023 as a "key lawyer" for the Intellectual Property area.
Foreign languages: English
She is a member of the Milan Bar Association.
Back